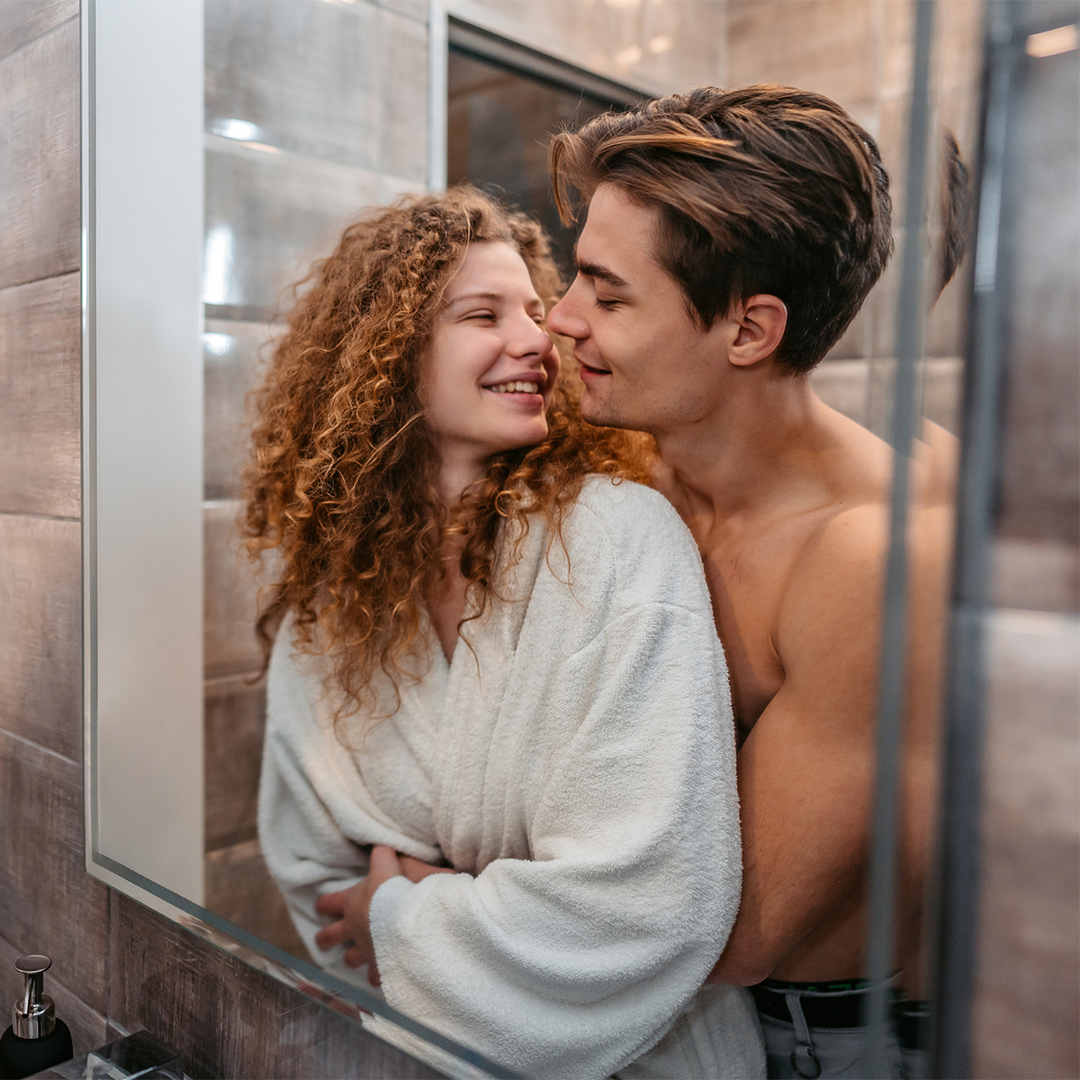 Autumn is a fascinating season, characterized by golden leaves, cooler temperatures and changes in our daily routine. However, for many people, this season brings with it an annoying problem: hair loss. This is a common phenomenon that affects both men and women and is often attributable to various factors related to the season.

Glam1965, a company with a long history of excellence, founded in Modena in 1965, is at the forefront of professional cosmetics production for hair and body wellness. In this article, we explore the potential causes of autumn hair loss and discover how Glam1965 offers effective solutions through its HIDRATA line. This moisturizing hair treatment is environmentally friendly and includes the H1 Moisturizing Shampoo, H2 Strengthening Conditioner and H3 Intensive Treatment.
Causes of Autumn Hair Loss
Before looking at solutions, it is important to understand the causes of hair loss in autumn. This phenomenon can be attributed to several factors:
Climate Change: autumn brings with it a decrease in temperatures and increased exposure to cold winds. This can make hair more vulnerable and contribute to hair loss.
Change in Hair Care Routine: many people change their hair care routine in autumn, perhaps using warmer or more frequent styling tools to cope with the cold weather. This can cause damage to the hair, including breakage and hair loss.
Less sunlight: with the day getting shorter in autumn, people tend to spend less time outdoors and receive less sunlight. Vitamin D, obtained from sunlight, is important for healthy hair, so its deficiency can negatively affect hair growth.
Stress of the Season: autumn is often a busy season, with the return to work or school after the summer holidays. This can increase stress levels, which is known to contribute to hair loss.
Hormonal Variations: some people may experience hormonal changes during the change of season, which can negatively affect hair health.
Changes in Diet: autumn often brings changes in diet, with more exposure to less healthy foods. A diet deficient in essential nutrients can negatively affect hair health.
All these factors may also trigger other problems such as dandruff, sebum, brittle hair and thin hair, which in turn will lead to hair loss and/or thinning.
Hair Care at home: three simple steps to strengthen your hair
Here is how to take care of your hair at home with three simple steps to strengthen your hair:
Apply shampoo sparingly: many people wash their hair too frequently, usually every two days. Experts, however, advise against this habit as it does not allow the hair to develop the necessary layer of water and lipids that protects it from pollutants and environmental stresses. If you have to wash your hair every day, do so with a minimal amount of product and limit yourself to a single wash.
Anti-hair loss massage while washing: while washing, avoid rubbing your hair vigorously. Instead, massage them gently in circular motions, using your fingertips and the palm of your hand. This will help improve blood circulation and maintain healthy hair.
Use strengthening serums or vials: after washing, apply strengthening serums or vials directly to the scalp. These products act on the hair root, helping to strengthen the structure and preventing hair loss. Make sure you follow the product instructions for best results.
By following these three simple steps, you can effectively care for your hair at home and help maintain healthy, strong hair.
Glam1965's solution: the HIDRATA line
To ensure the vitality of your hair and restore the hydrolipidic film that protects it from external damage, it is essential to use highly moisturizing and nourishing products. Glam1965 has developed the HIDRATA line to address the problem of autumn hair loss. This line includes three distinct products, each designed to address a range of hair loss problems in an effective and targeted manner.
H1 - Moisturizing Shampoo: it has been formulated to gently cleanse the hair, remove build-up of dirt and chemical residues while deeply moisturizing the hair. It is an organic moisturizing and activating shampoo for dry hair containing organic Aloe vera, Azuky Bean extract and Red Clover, natural enhancers of the follicle growth cycle. It also contains Coconut Water, an important source of moisture, Minerals, Trace Elements and Vitamins, and Hemp and Rice Proteins, which effectively moisturize the scalp and hair. H1 plumps the hair and deeply moisturizes its structure. Thanks to the extracts it contains, it boosts the follicle's growth cycle, increasing hair density.
H2 - Strengthening Conditioner: it is a moisturizing organic conditioner containing organic Aloe Vera, Cocoa Butter, Azuky Bean extract and Red Clover, natural enhancers of the follicle growth cycle. This product deeply nourishes and moisturizes the hair, making it easier to comb and less prone to breakage. The presence of Coconut Water, rich in Minerals, Trace Elements and Vitamins, makes it the ideal treatment for dry skin and hair. The organic moisturizing regrowth conditioner H2 cares for dry and stressed skin and hair, providing moisture and softness. The natural extracts it contains also stimulate the scalp and restore normal follicle growth.
H3 - Moisturizing and anti-hair loss vials: it is a moisturizing organic treatment and adjuvant in the prevention of hair loss with dry skin and hair. It contains organic Aloe Vera, extracts of Azuky Bean and Red Clover, natural enhancers of the follicle growth cycle, a red macro-alga native to Malaysia and Coconut water, rich in Minerals, Trace Elements and Vitamins, able to bring moisture to scalp and hair. This treatment stimulates blood circulation in the scalp, supplying essential nutrients to the hair roots to promote stronger and healthier growth. The H3 vial treatment is designed to prevent hair loss and moisturize the hair down to the roots, making it soft and supple. 
In conclusion, while autumn hair loss can be annoying, Glam1965 offers effective solutions to face this problem. The HIDRATA line, consisting of H1, H2 and H3, is designed to strengthen hair, improve its health and reduce hair loss. With Glam1965, you can enjoy beautiful, healthy and shiny hair all year round, regardless of the season.